The full stop
to your search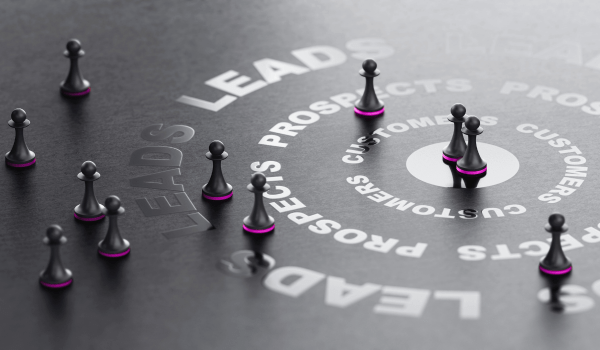 "Laetus" is the Latin word for Joy.
We chose the name "Laetus Life" because our owner and founder – Laetitia Dee's name is derived from the Latin word "Laetus". 
She wanted her business to carry something personal without using her verbatim name, leading to the creation of "Laetus Life".
How to Pronounce Laetus Life
Within your business, you often need someone who can look at your situation objectively and help you make informed decisions.
Laetus Life Consulting is focused on helping all businesses make decisions that will benefit them and help them grow.
We believe in meeting the business owner where they are and then helping them compile a plan to get them where they want to be.
Why Partner With Laetus Life?
Still not convinced yet? Feel free to browse through our Portfolio.
"It has been a pleasure working with Laetitia and her team. They go out of their way to ensure that we are happy and satisfied. I already recommend them to everyone I meet, and will continue to do so!"
"When you are looking for absolute top-of-the-range service with the emphasis on quality and knowledgeable advice and superior delivery - look no further than Laetus Life Consulting! The team at Laetus Life covers the full spectrum of your marketing needs and there is nothing that our business, Alpha Plumbing, has touched on that they were not able to assist with. Their meticulousness and speed of service delivery are impeccable with personalised service and attention to detail. Alpha Plumbing strongly recommends Laetitia and her team for all of your Marketing needs. It's been an absolute pleasure doing business with Laetus Life and we are confident that our business relationship will continue to prosper and advance to higher levels, going forward."
"Laetus Life Consulting, have been amazing. The best agency we have worked with, who assist us in saving money as well adding value by getting as Leads using Digital Marketing Strategies. Laetitia Dee and her team have been nothing more than professional, helpful and always willing to help. They have assisted in sustaining or brand and organisation through the tough COVID19, with continuous feedback on how to manage our strategies and adapt to change. Her team is highly recommended by WWISE and its Marketing Team. We can't wait to see what comes of this relationship. Well done and keep up the Fantastic Work. Thanks for being Patient with us"
"This was an absolute pleasure working with Laetitia from Laetus Life Consulting the past few months. She and her team are very well organised and do what they promise on time. They deliver with excellence and a whole lot of passion."
"Working with Laetus Life has been nothing but a pleasure for us. They take time to make sure we understand the terminology and what the numbers mean. This is a great help as our expertise lie in a different form of media completely. Would recommend them 10/10."
"Laetitia Dee and Laetus Life have taken our digital branding strategy to next level. Having the Laetus Life team has given me back time and given our brand very good results on and offline."
"Laetus Life comes highly recommended, they are incredibly talented and reliable, they always go above and beyond for our campaign and give us honest feedback and guidance, even if it means they have to cut into their profit. We approached them with a tight timeline to create a website for us and they exceeded our expectations. The whole team is responsive and thorough, and their expertise was invaluable. The communication, transparency, and knowledge of Google and SEO set them apart and will add value to any company."
"It has been a pleasant experience working with Laetus Life so far, and I look forward to many fruitful years ahead. The team have risen to the challenge of promoting Skydive The Ranch, which operates in a niche and highly competitive landscape. I appreciate the team's attentiveness, responsiveness and agility. It gives me peace of mind knowing that they treat my business as their own."
"From the onset, their proposal made sense and were easy to understand – Not to mention their pricing is extremely reasonable. It's not often that you come across an enthusiastic (and diverse) group of individuals, who take their role seriously and have fun doing so. We couldn't be more impressed with the quality of the work provided. The Laetious Life team manage all our brands social and web presences – As things stand, can't imagine using another firm. "
"Laetus Life has a superb team of specialists that has really transformed our approach to sales and marketing. They are extremely diligent, progressive, easy to work with and understand the marketing requirements and dynamics of corporate and independent businesses alike. We highly recommend their services- it has made a huge difference to our business, it will do the same for yours!!!"
"We have been working with Laetitia and her team at Laetus Life for nearly 2 years. In that time they have been consistent in providing good service, fast response times, valuable advice and accurate reporting. Our business has definitely benefited from their involvement."
Fill in the form below and we will get back to you.